Two Locations:
Nu-Chiropractic, Inc.
1335 Dublin Road
Suite75-A
Columbus, Ohio 43215
614-485-9320
12721 State Route 56 East
Circleville, Ohio 43113
740-412-1970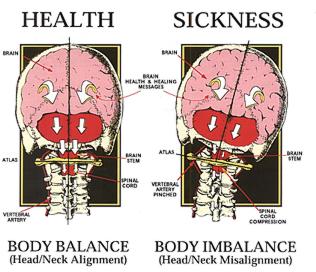 What is NUCCA?
NUCCA-pronounced "Nú-ka"-is an acronym which stands for: National Upper Cervical Chiropractic Association. The NUCCA Organization is supported by research associations known as NUCCRA (National Upper Cervical Research Association) and UCRF (Upper Cervical Research Foundation), consisting of university professors and doctors, providing the latest research data for NUCCA seminars, lectures, and articles.
The NUCCA system of spinal correction is very gentle. No twisting or thrusting into the spine is required for correction. The NUCCA technique is precise. We utilize precision instruments to analyze specific x-rays of your spine. These x-ray measurements are then combined with calculations based upon laws of physics and biomechanics in order to determine a spinal correction (adjustment) that is completely unique to you. No two people are the same, therefore no two spinal problems are exactly the same. Results are measurable and reproducible. By measuring a post (after adjustment) x-ray, we are able to show you positive changes that have occurred.